Douglas Ferguson is the founder and president of Voltage Control. Voltage Control is an agency that helps teams work better together with custom-designed meetings and workshops, both in-person and virtual. They offer trusted guidance and custom coaching to companies who want to transform ineffective meetings, reignite stalled projects, and cut through assumptions.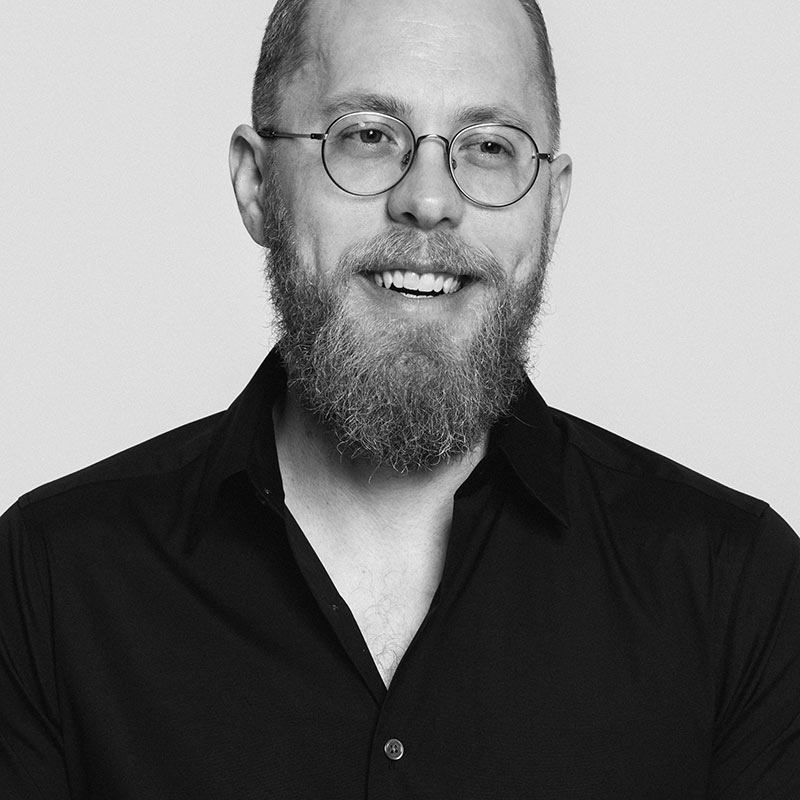 An easy to maintain website to scale with the business.
Douglas needed to get the word out about his new business, Voltage Control. As an entrepreneur, he needed a clean design and affordable website. This initially led him to use Medium.


"I just wanted something simple and clean. So, I bought the domain, threw everything on Medium because I appreciate the clean design, the SEO support was good, and no coding was required."


As Douglas started to expand his business and marketing efforts, he quickly realized that Medium didn't allow him to scale his digital marketing efforts for the business.


"I realized that I needed to have a dedicated website because Medium wasn't great for routing ad traffic to dedicated landing pages based on a specific call-to-action. I wanted to run campaigns, but I was too limited with Medium."
A true website platform for startups?
Douglas knew he needed something more than just Medium to grow his business through his marketing efforts. In addition to running Voltage Control, Douglas coaches startups as a fractional CTO. This led him to discover Makeswift from one of the founders he was working with.


"I was coaching a startup who used Makeswift and was very happy with the featureset and the ease of use. So I added them to my list."


As Douglas started using Makeswift for landing pages to support Google Adword campaigns and Facebook advertising, he realized that this could be a solution for more than just a few landing pages.


"After working with the Makeswift team for a while, they told me they were going to have a complete website platform. I had already used it for landing pages and simple pages, so I thought it would be great to build my site on the Makeswift platform."


Makeswift provided Douglas and his team with a simple way to manage and edit their website.


"We didn't hire a developer and my designer easily created fully functional pages. This saved us a lot of time and headaches."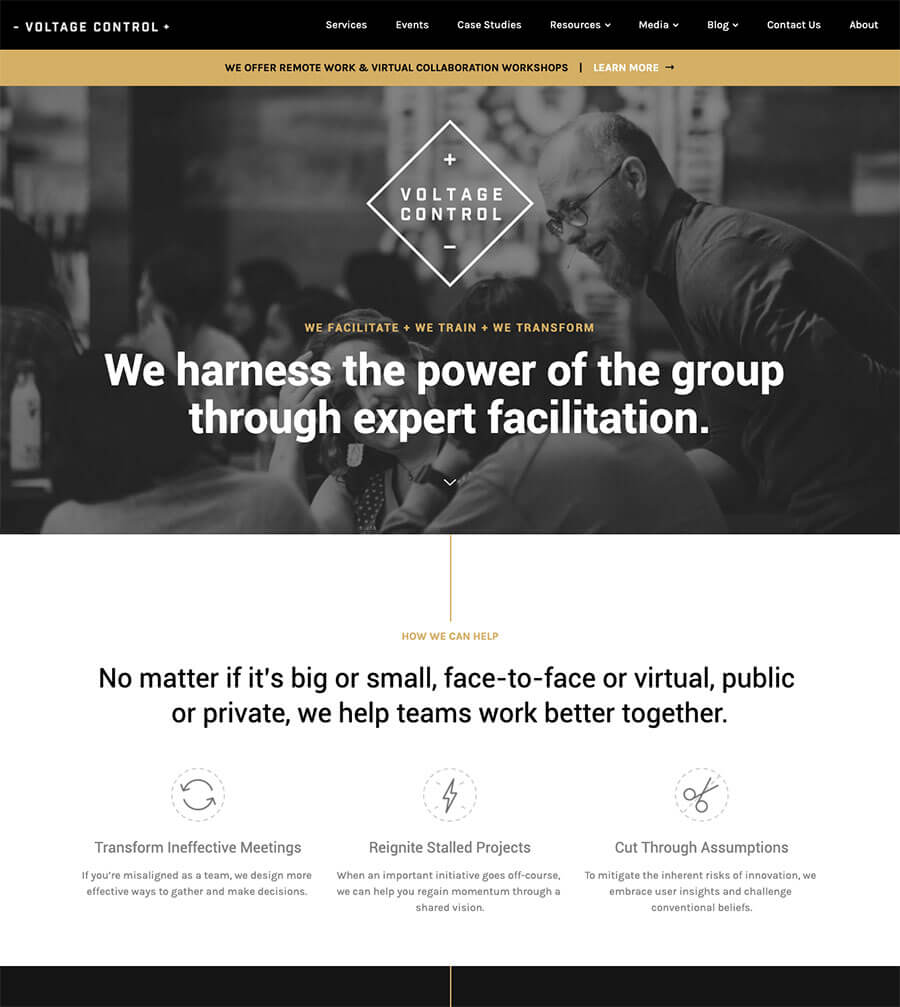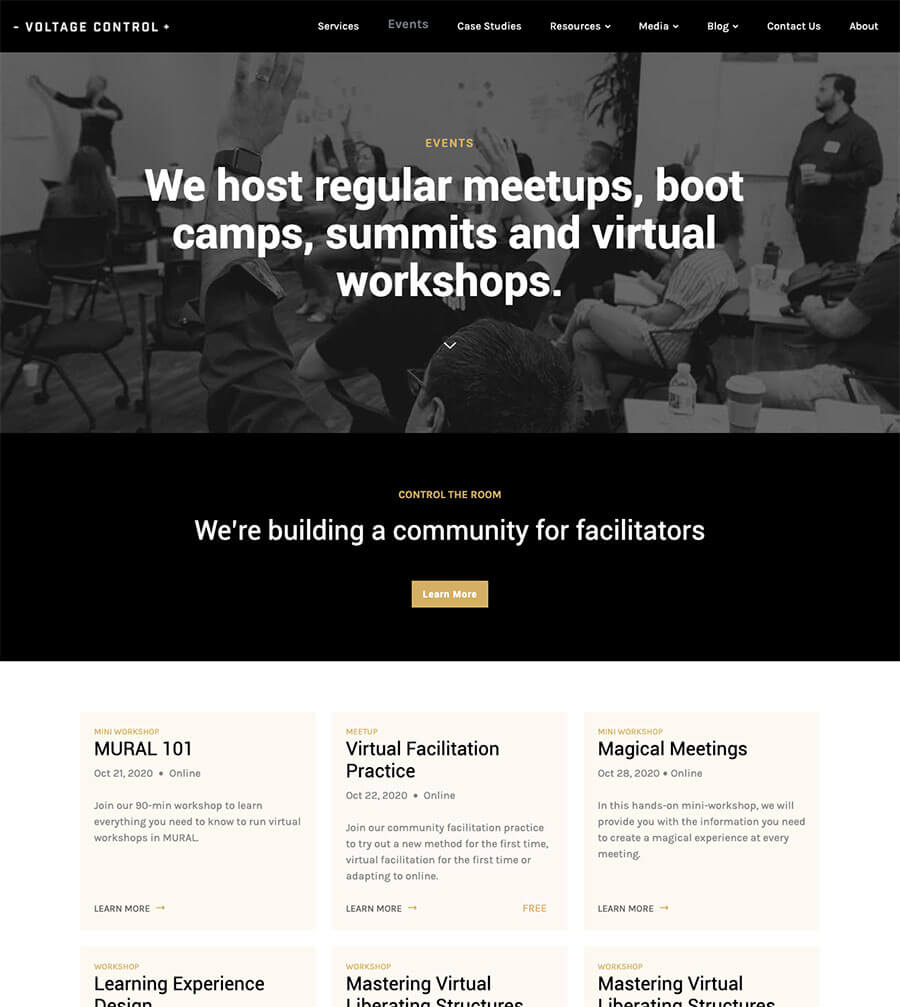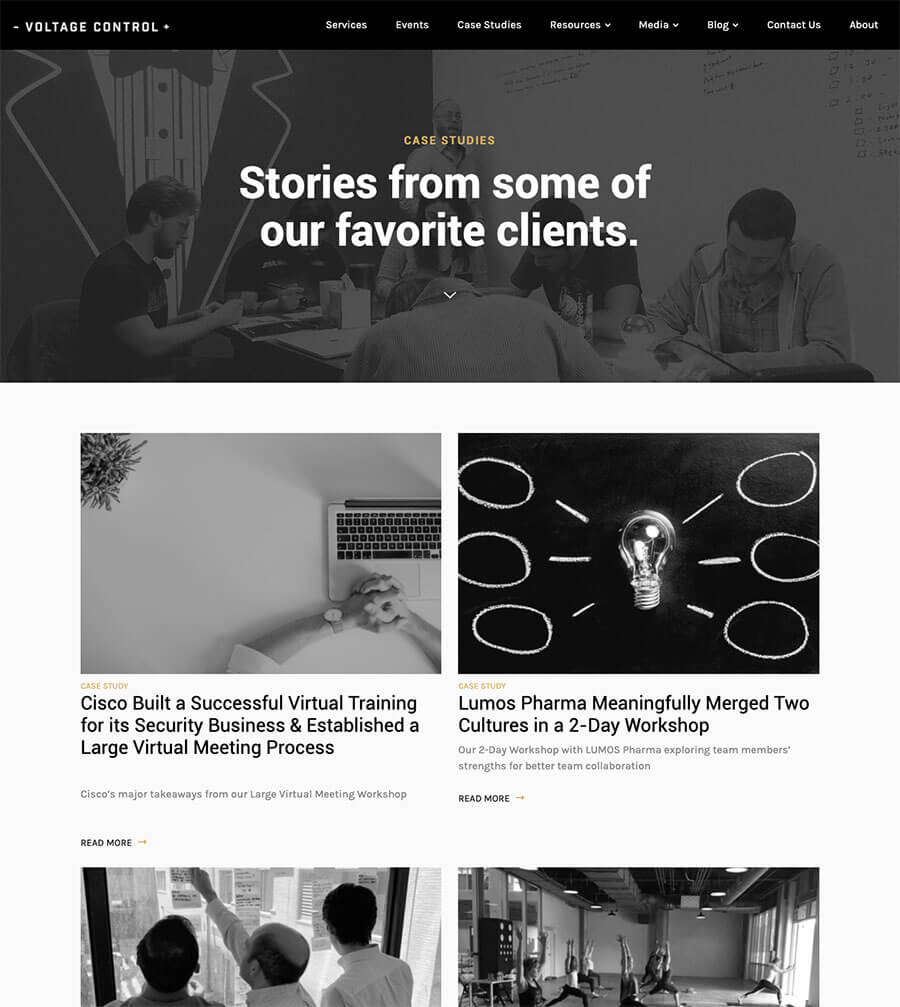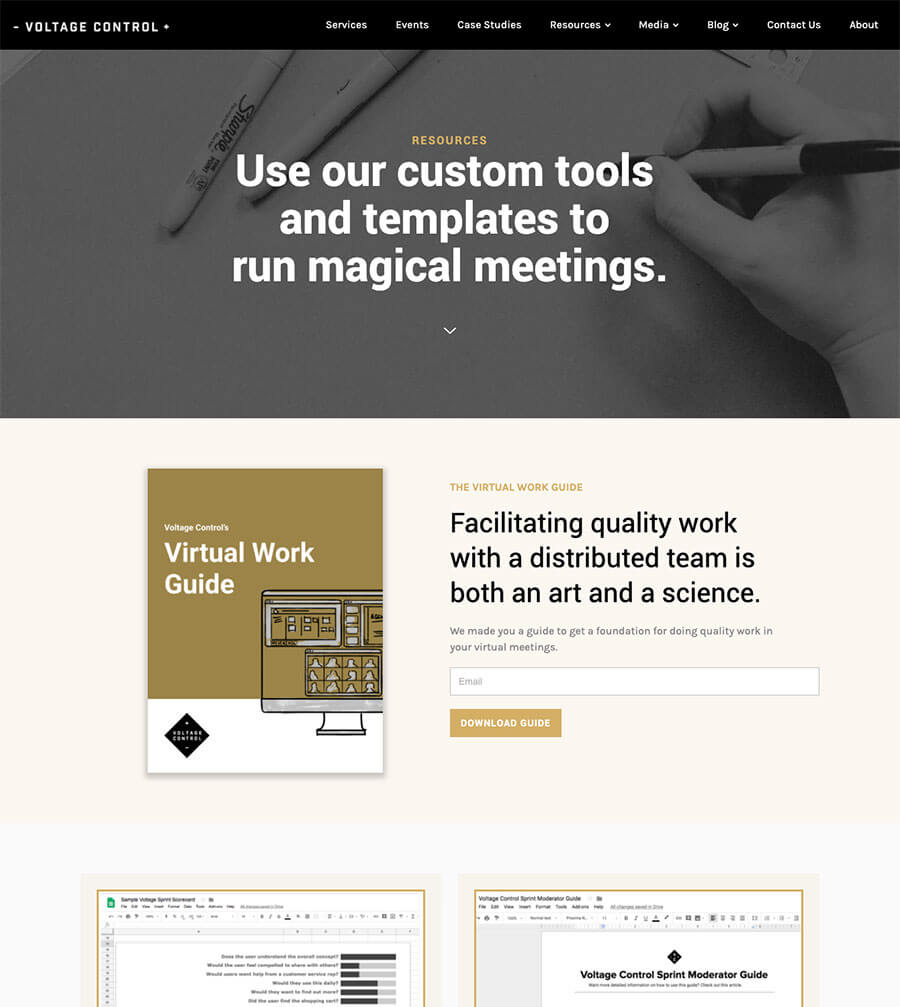 A no-code website builder without the development cost.
With Voltage Control's website implemented in Makeswift, their team can easily create new pages for events and other marketing campaigns without the need for a developer.


"The ability to quickly spin-up pages is great. Our designer can build the page, we review them, and they are in production in a matter of hours."


Plus, Makeswift streamlines the collaboration process for creating new pages for all members of the team at Voltage Control—without the need to know a single line of code.


"Our events and marketing manager has never written a line of HTML code in her life. Once the page is built out by a designer, she can then replicate the page, move pieces around, and add new events. It's straightforward and a big time-saver since she doesn't need to send every change to the designer."


Douglas and his team are also expanding on what they can do with the website since Makeswift provides a user-friendly system that resonates with designers and programmers.


"I think the approach to the page builder is powerful—using the box model to drag elements in and compose pages with the spacing controls. Our designer just took to it and has done some beautiful things to the website."


Start working with Makeswift to enjoy the benefits of a truly easy to manage and dynamic website builder.
Douglas Ferguson
Founder and President of Voltage Control
Using medium as a website was flexible but very limited

Had to use a different tools to run marketing campaigns and event registration pages
Implementing Makeswift as their primary marketing website

Distribute design and editing of website pages and event pages

Implement campaigns through Facebook and Google Adwords, etc.
Effortless to update and manage website

No developer needed

Simple for the entire team to collaborate